Google Pay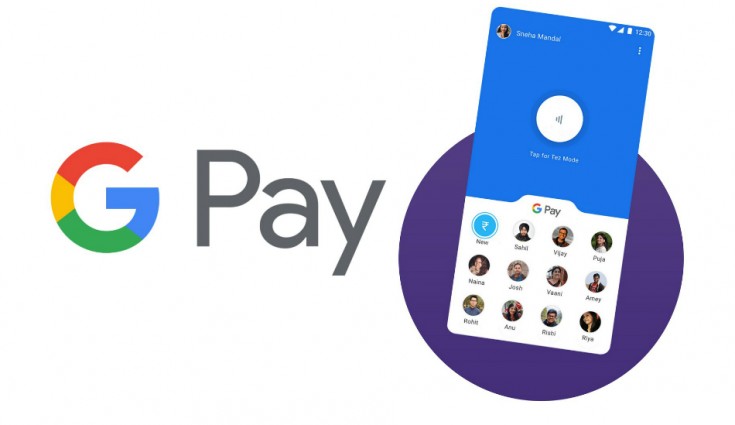 As cashless transactions gain popularity, Google brings you its own payment app. which communicates directly with your bank servers, eliminating the need for an e-wallet. It makes transactions utterly simple. It allows payments through portals as well as direct bank transfers. This app has huge everyday utility.
Availability: Free
Publisher: Google LLC
Netflix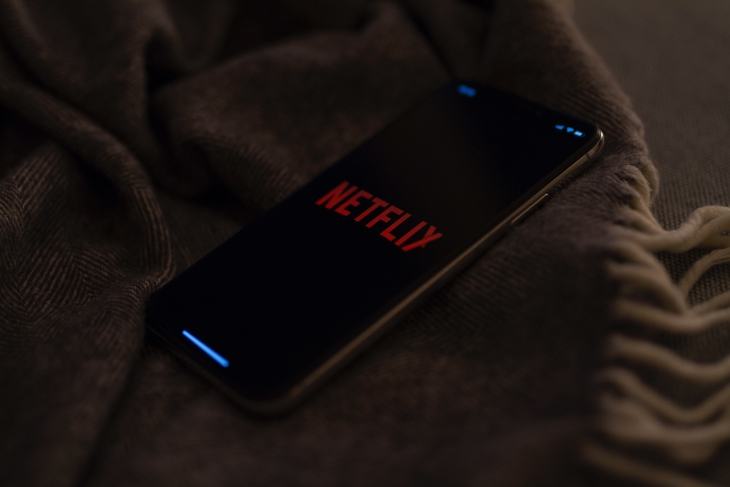 The all popular Netflix is available as an app. With an active Netflix subscription, you can access your video entertainment on your phone as well. It's a smooth app, and a must-have for film and series buffs.
Availability: Free with a subscription on trial period basis
Publisher: Netflix.inc
Spotify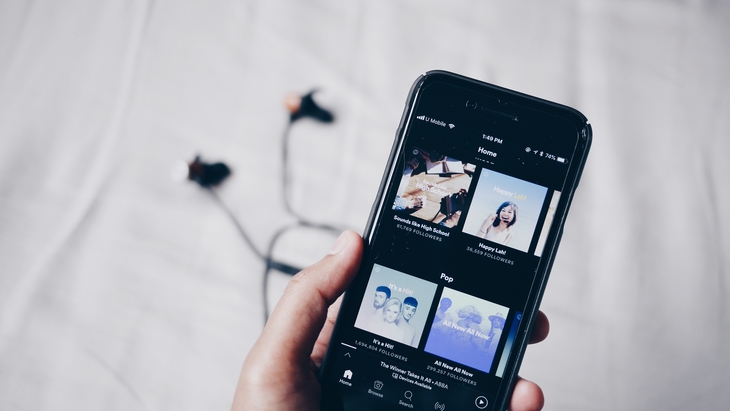 Spotify is the ultimate application for music lovers. Spotify allows you to stream songs and podcasts for free. It allows you to create offline playlists. It also creates playlists of recommended songs for you. It allows you to follow artists, so that you won't miss any new songs from particular. It organises songs according to categories, artists, mood etc. So that you can find the music you want easily.
Availability: Free, Paid Premium Version
Publisher: Spotify Ltd.
Scribbl
This application is perfect for those who want to stand out on social media. The rising popularity of Instagram has given importance to your image. This application allows you to add animations to your photos. A wide variety of animation options are available. You can also customise the visual effects you want to add to your photos. It allows you to preview your animations. You can directly export your creations to social media handles in HD quality. Thus, this is the perfect app for those trying out something new as well as those trying to catch the eye of public attention.
Availability: Free
Publisher: Axndx
Evernote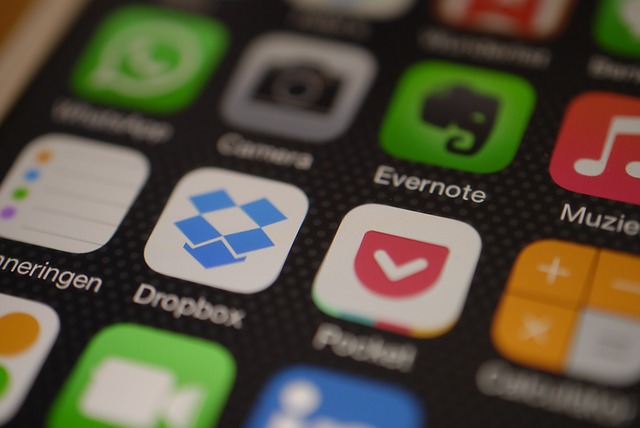 In addition to standard note taking, Evernote is a planning and organising tool. It has a user friendly interface, reminders, and sharing features. You can create and organise your notes in any way you want. It can also sync across devices, so that you can access your notes anywhere. You can save text, audio, video as well as webpages on Evernote. On the premium version, you can search for text inside an image as well. This is a perfect application for any professional.
Availability: Free, Paid premium version
Publisher: Evernote Corporation
Pocket Casts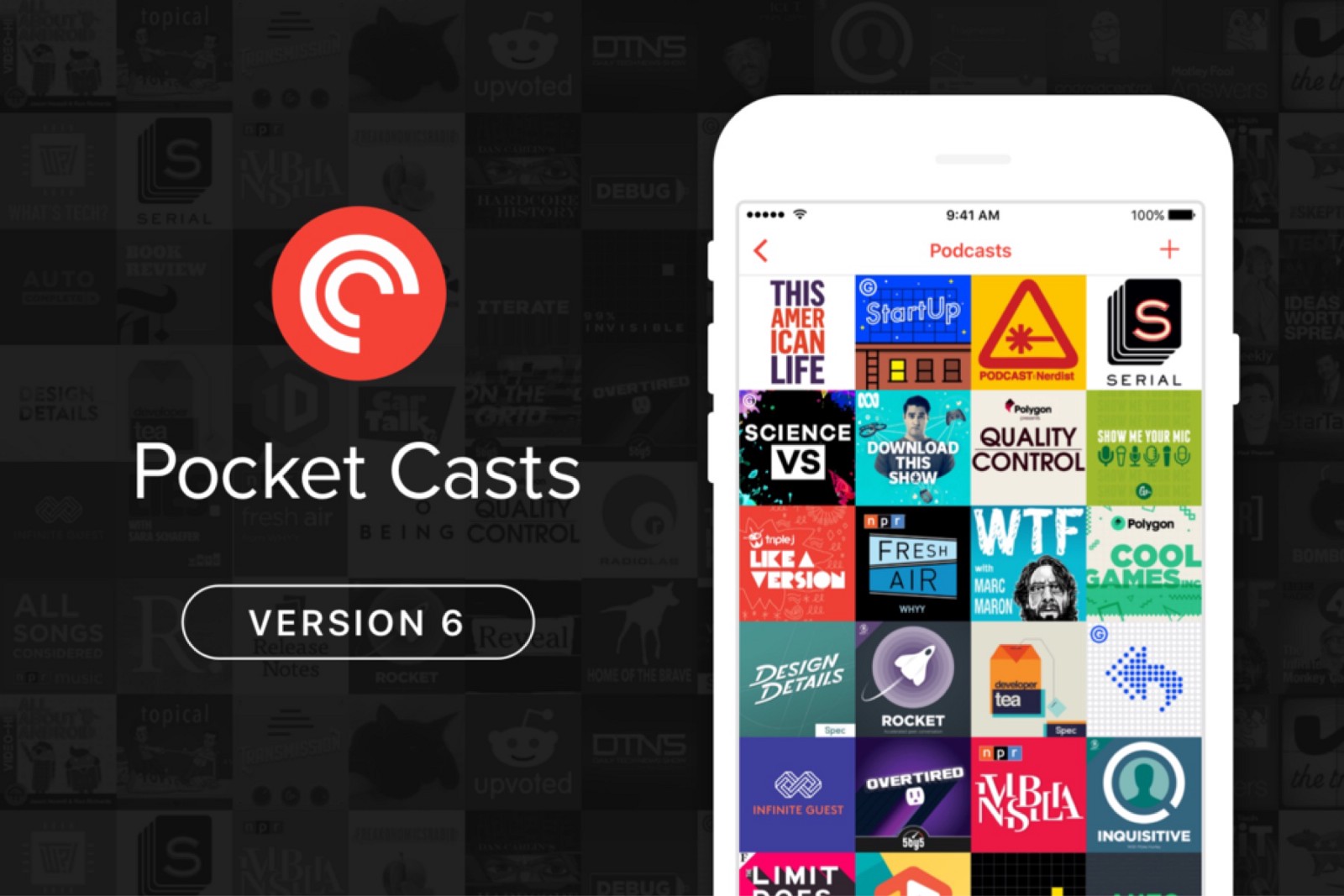 This is perhaps the most powerful podcast platform available. You can subscribe, stream, download and play your favourite shows, audio podcasts, etc. easily. It allows you to queue your episodes the way you want. It also interacts with Chromecast to cast your episodes directly to your device. It can sync across devices allowing you to cast episodes directly onto your TV as well.
Availability: Paid
Publisher: Podcast Media LLC
Solid Explorer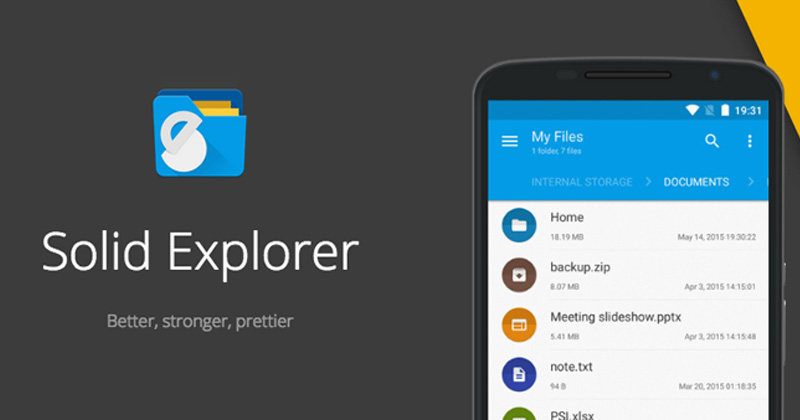 Android has a host of file management tools. What makes this one stand out is that it is free of ads and bloatware. It also offers a large amount of cloud based backup storage. It has a very user friendly interface featuring multi panel displays and drag-drop controls. It also has specialised features for power users.
Availability: Free, Paid premium version
Publisher: NeatBytes
Rise – Sleep Better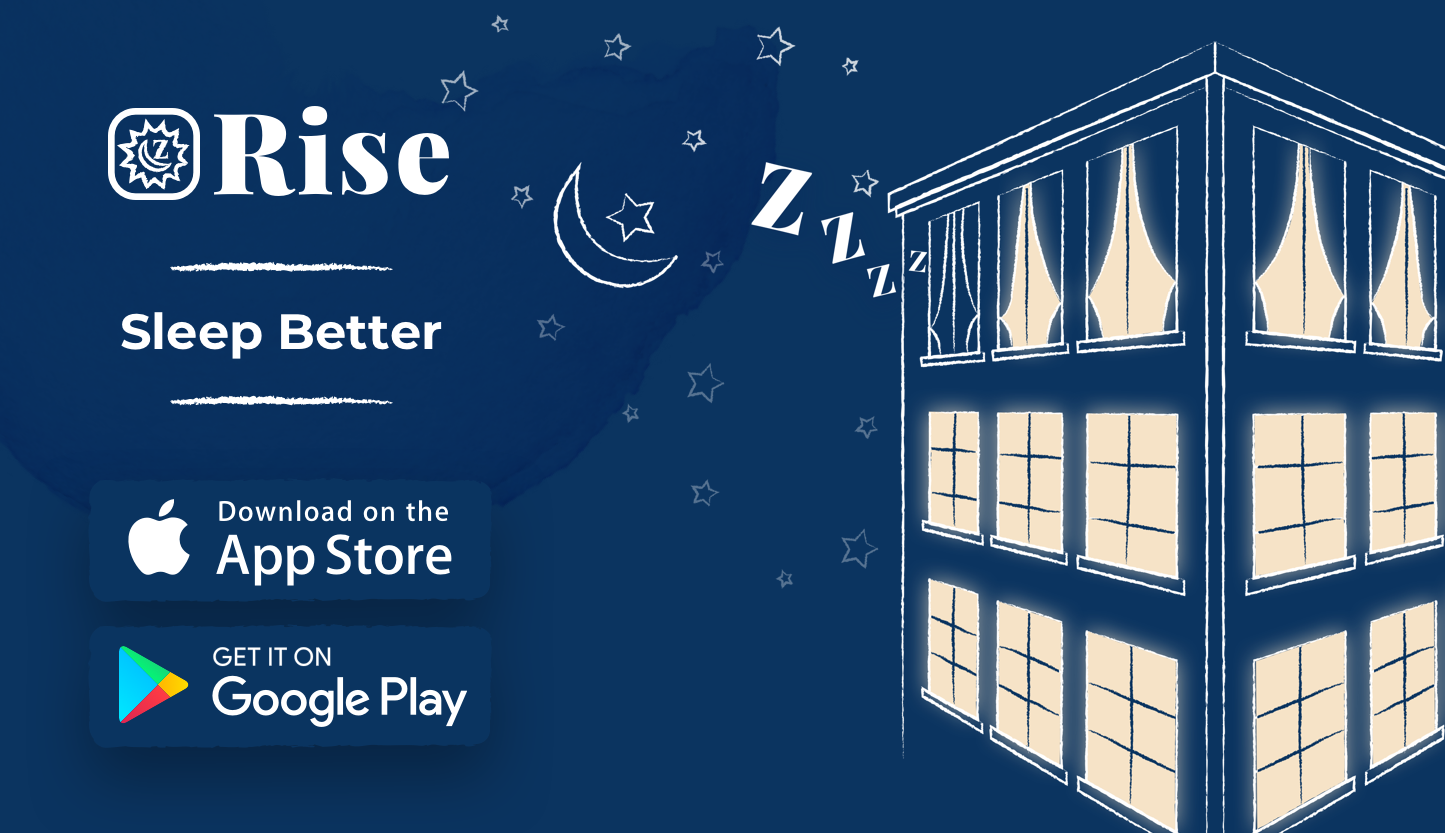 Today's busy lifestyle is the cause of mental stress among nearly everyone. The Rise app attempts to help you sleep better. It does this through guided meditations, progressive muscle relaxation, guided imagery, etc. It also maintains your sleep schedule. It customises your experience by learning your sleeping patterns. It also takes feedback regarding sleep experience and modifies its guides accordingly.
Availability: Free
Publisher: PeakLabs
Bouncer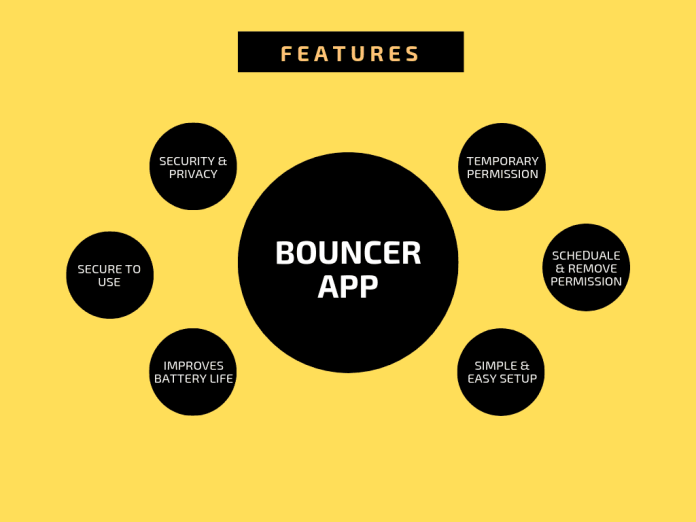 Bouncer is a unique security app. It protects you from apps that waste battery, slow down your phone, and use excess data. The special feature of this app is that it allows you to grant temporary permissions to other applications. Suppose you want to tag only one photo with location on Instagram but don't want to grant permanent access to this information. Bouncer allows Instagram temporary access to location but removes the permission once you exit it. This way, you don't have to delve into the settings every time, to give or remove permissions.
Availability: Paid
Publisher: Sam Ruston
Tasker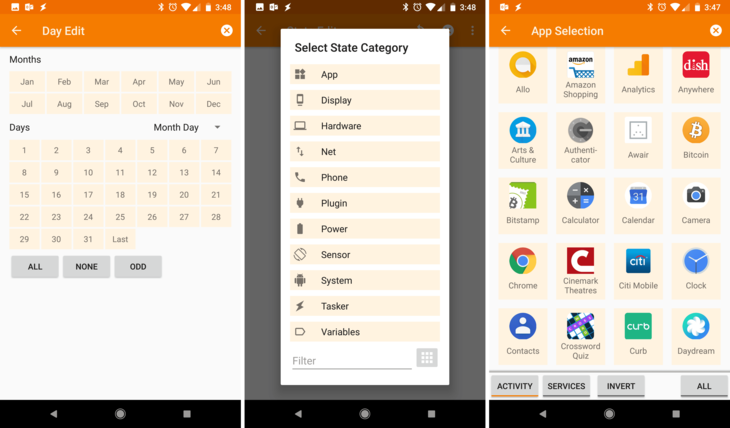 Tasker is an unusual application. It automates your phone. It allows you to dictate the functions of your smartphone based on certain triggers such as time, battery percentage, location, events plugins, etc. Most of the apps come with Tasker support. This means that you can automate the functions of these apps using Tasker however you want. It also can communicate with assistants such as Alexa or Google assistant to improve the experience. Tasker allows you to do an enormous amount of things with your phone. The disadvantage is that it is a little complex to master. Alternatives to Tasker are the IFTTT app or the Automate app.
Availability: Paid
Publisher: Joaomgcd