Tesla Future Cars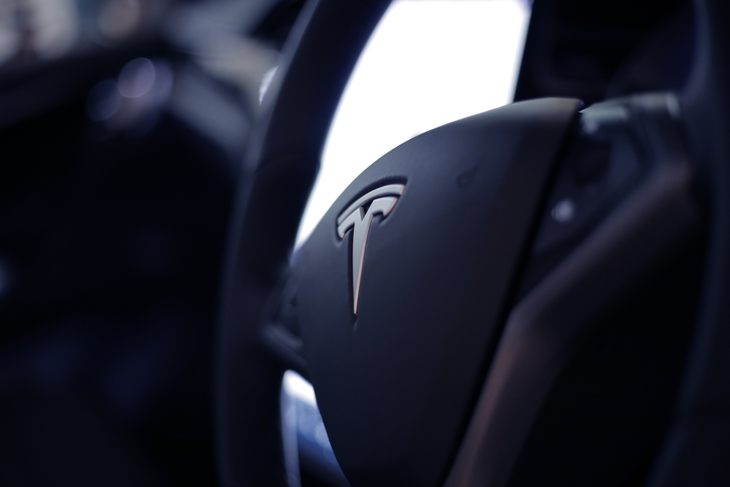 Without wasting any time lets get head toward Tesla's Biggest Competitor before that just takes a glance at Tesla. Tesla Inc. is an American automobile manufacturing company based in California. It specializes in the manufacturing of electric vehicles. The CEO, Elon Musk has stated that the company aims at making electric cars that can be afforded by the common man. Its value surpassed that of Ford in 2017. It is said to be the pioneer and the biggest manufacturer of Electric Vehicles or EVs in the world. However, many other car manufacturers have joined the wagon as sales of electric vehicles continues to increase. Tesla must continue to deliver on promises and bring quality products into the market in order to keep its top spot.
The Geneva auto expo of 2018 and 2019 saw the unveiling of EVs from nearly all leading manufacturers of automobiles of the world. This gives us the general idea of the EV market in the future.
Tesla Competitors List
Audi E-Tron and E-Tron Quattro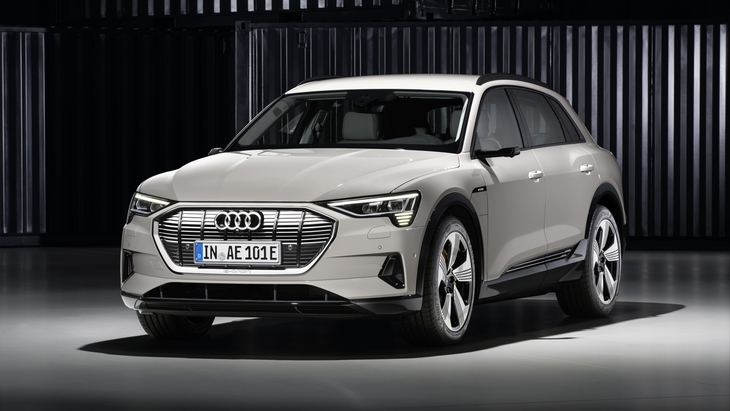 The e-Tron is the latest addition to the Tron series of zero-emission vehicles launched by Audi. Its design features a crossover between an SUV and a hatchback. It was launched in September 2018, with a starting price of 74,800 USD with add-on premium features. A new version of e-Tron and e-Tron Quattro is on the horizon.
The car features a range of around 240 miles. It also features a 0 to 62 mph time of 4.6 seconds. Audi also claims rapid charging, going to around 80% in half an hour. Audi saw more than 10,000 bookings immediately after its release. This car can prove to be a tough competition for Tesla's Model 3 and Model S, seeing as it has nearly similar technical specifications.
Mercedes Benz EQC and EQ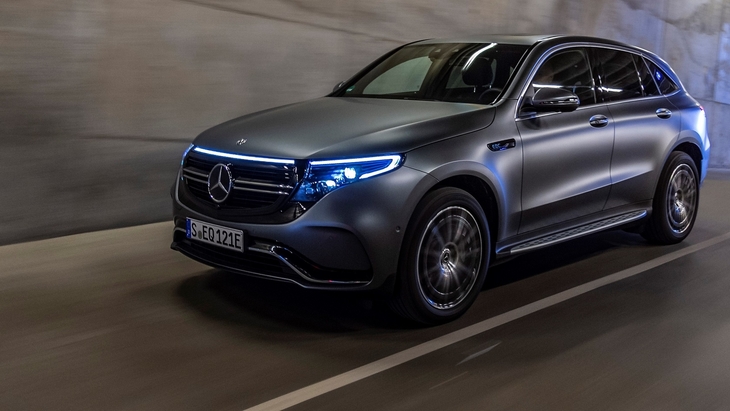 The car was teased at the Geneva 2018 expo. This EV was due to-be released in the market at the beginning of 2019 but has been pushed back to the end of the year. It features more than 200 miles of range and more than 400 horsepower. It also has the unique voice-activated infotainment system, the MBUX, a trademark of Mercedes. It resembles a large SUV and may be considered equivalent to the Tesla Model X.
The successor of the EQC Mercedes EQ has been unveiled. It is more outlandish in design and is equipped with flashy and modern features. Mercedes is also developing floor integrated charging pads, which could revolutionize the traditional plug and charge systems.
Volkswagen E-golf and MEB

Volkswagen has released the e-Golf and will release the MEB by 2020. Both these cars are considered by many to be equivalent of Model 3 by Tesla. It is nearly half the price of Model 3. It's quite similar in design with the rest of the Volkswagen's designs. This could provide a sense of familiarity to the consumers, who may be apprehensive about the outlandish environments of other EVs.
However, both the Volkswagen models deliver short on the maximum range. The Tesla Model 3 promises a maximum range of 310 miles per charge. However, Volkswagen can only promise a maximum of 185 miles per charge which is likely to slip lower after prolonged use. This leaves a huge gap between Volkswagen and Tesla EVs and may be the deciding factor in the competition between the car manufacturers.
Porsche Mission E Taycan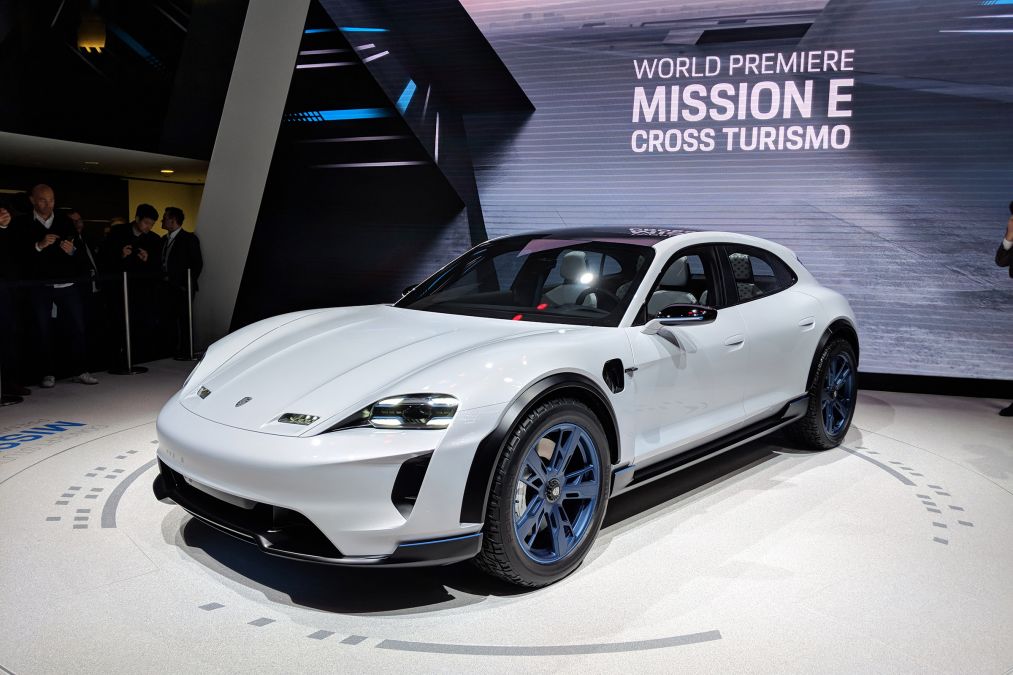 Porsche has two EVs lined up for release within the next two years. The flagship Taycan will be available commercially in 2019, with the Cross Turismo coming up later on. Taycan is a performance-based car that has a sporty design. It promises a range of over 250 miles and a 0 to 62 mph in a mere 3.5 seconds. These are indeed some impressive features for Porsche. Porsche also claims a rapid charging speed; 80% in 15 minutes.
The Porsche Taycan can prove to be a tough competition for Tesla Roadster. However, it starts at 90,000 USD, a steep price, which may affect its sales.
Volvo Polestar 2
The Volvo subsidiary Polestar has announced its first all-electric vehicle, the Polestar 2 a few months ago. It starts at 45,000 USD. It promises a maximum range of around 275 miles per charge. It also features the native Google Auto infotainment system. Very little is known about this car as it is not scheduled to release any time soon. However, it is said that it will be equivalent to the Tesla Model 3.
The verdict of the automotive industry is clear, it is going to be electric in the future. The development marks heating up of competition in the Electric vehicle sector. Tesla must keep raising its standards, and continue to excel in the field if they wish to remain at the top of this race.